Rainbow Edges CSP Auto Action
Hi! I'm Luna Chai, an artist who specializes in anime-style works.
Rainbow Edges is my auto action for Clip Studio Paint that sets up your piece for chromatic aberration.
Chromatic aberration is the special lens effect where you get rainbow edges on objects due to flaws in the camera lens. This effect can add dynamism, realism, and intensity to your pieces when applied on selected edges, places of motion, and more.
Quick auto action—press one button, get instant results
Works with both single layer and multi layer works
How to Use
1. Open the auto action panel under Window > Auto Action.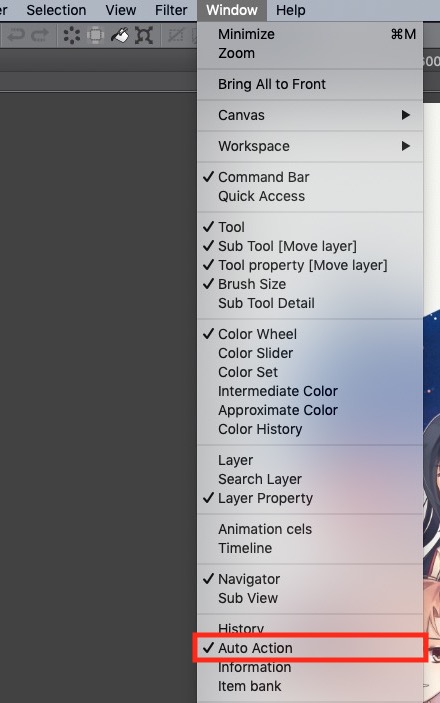 2. Right-click on the Auto Action panel and select "Import set." Select the provided .laf file.
3. Select whether your piece has one layer or multiple layers, then press the Play button.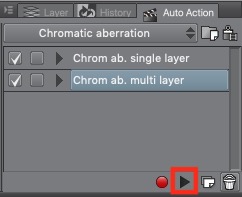 4. Your file now has the RGB channels separated under a folder. Move the BLUE and RED layers as desired, then paint on the folder mask to apply the effect where you like.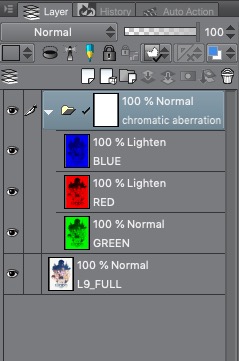 It also works for complex pieces with multiple layers.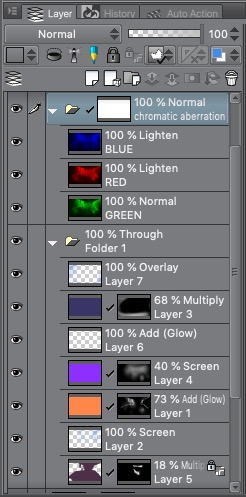 Download
Click download now to get access to the following files:
Chromatic aberration.laf
11 kB